HUB

G

UARD
A comprehensive solution to assess cyber resilience, mitigate threats, and respond to incidents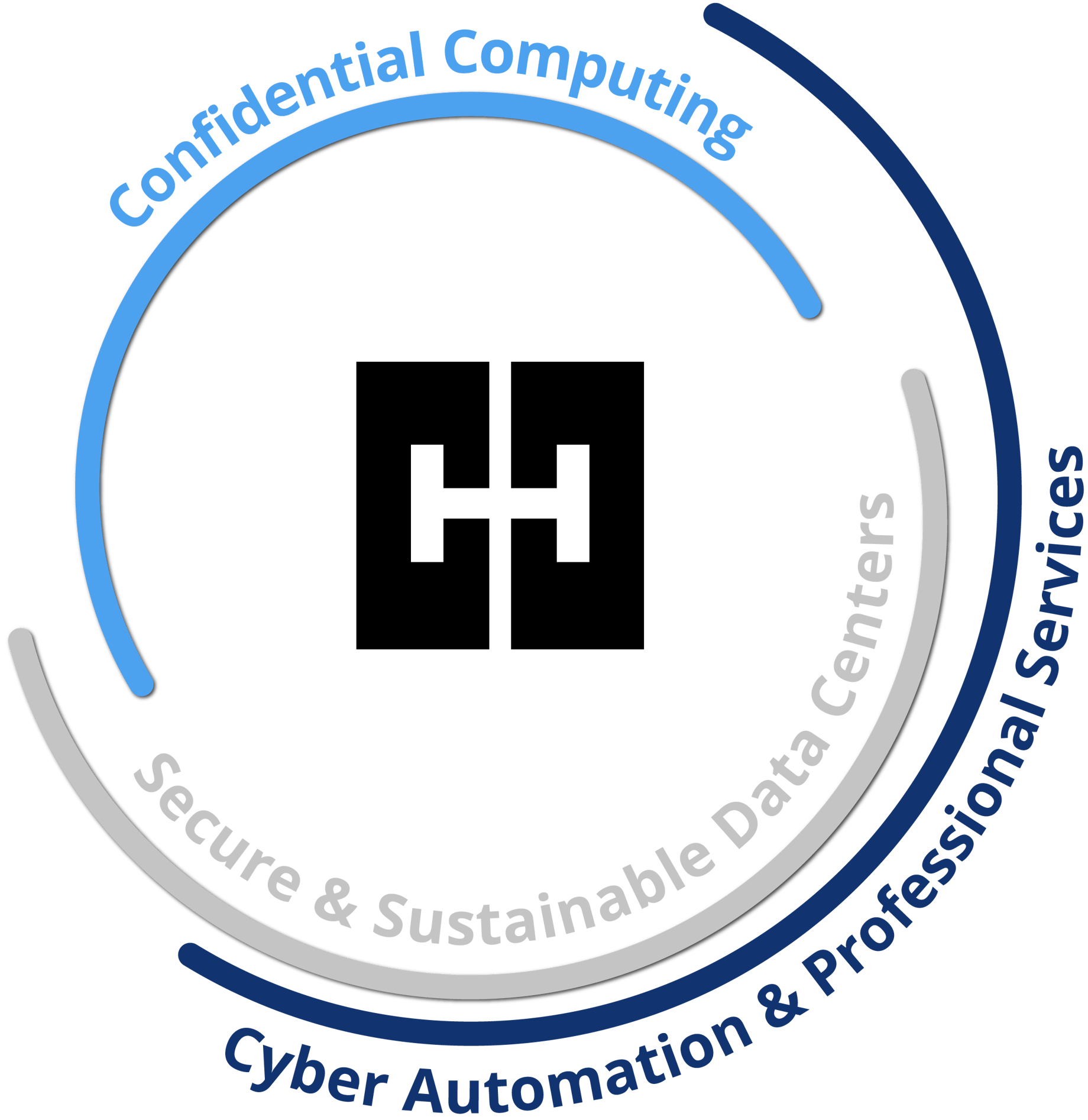 About HUB
G

U

ARD

HUB Guard offers a recurring security assessment, continuous network and infrastructure monitoring and analysis and planned incident response. In the current digital landscape, protecting sensitive data is critical. By incorporating ISO 27001, NIST and other compliance requirements, HUB Guard also aids organizations in maintaining regulatory and industry standards.Our teams of cybersecurity experts help enterprise and government clients strengthen defenses, stay one step ahead of hackers, and gain confidence in their ability to respond swiftly and effectively to any security incident
OUR NEW ADDITION
CYBER SECURITY POSTURE
V

ISIBILITY AND MANAGEMENT INTERFACE

A centralized platform that provides real-time visibility and control over an organization's cybersecurity. It allows security professionals to track metrics, identify vulnerabilities, and configure security settings. With event logging and analytics, it enables proactive risk mitigation and improves security posture.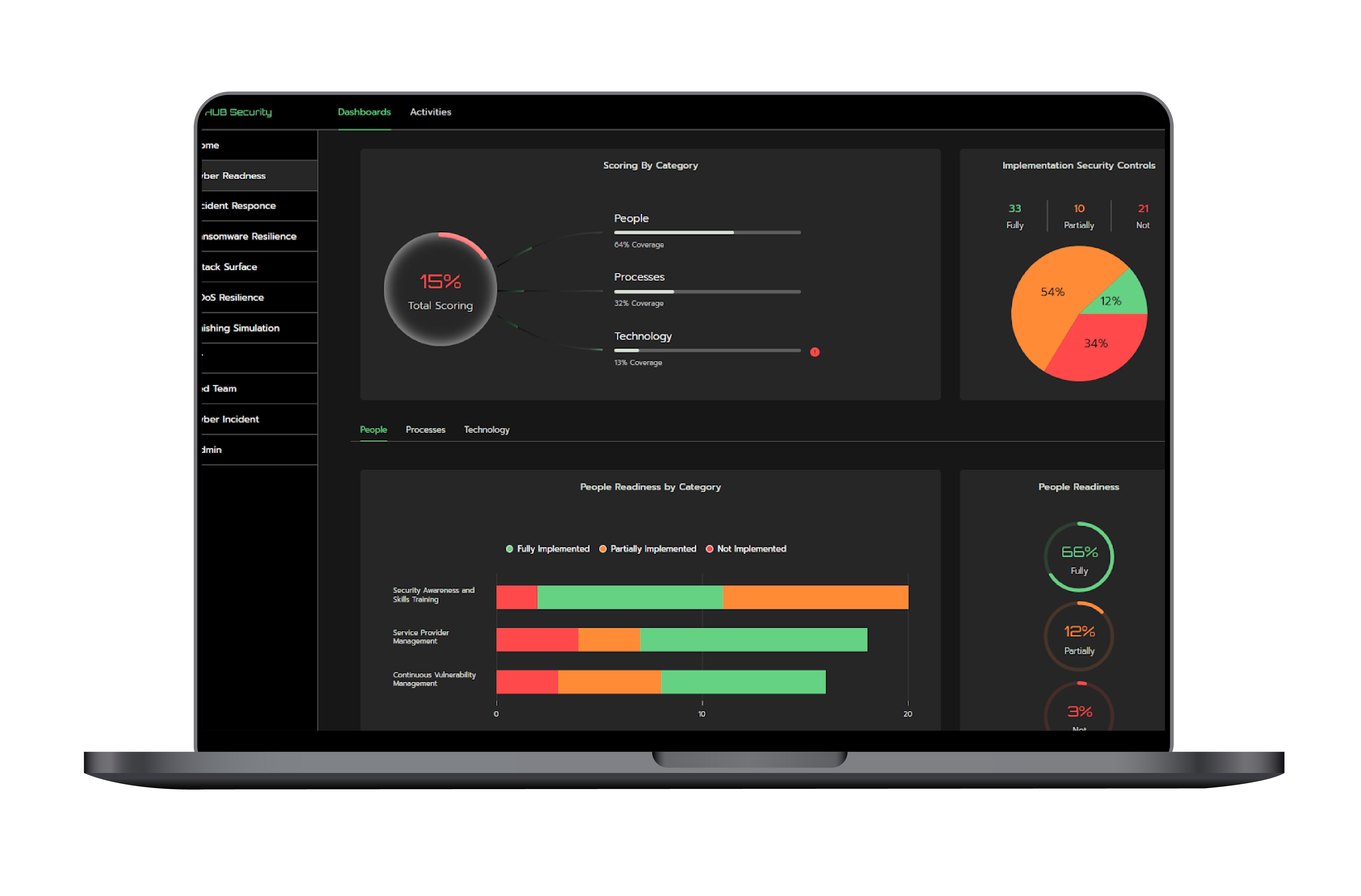 ASSESSMENT, VALIDATION AND INCIDENT RESPONSE IN
ONE

PACKAGE

HUB Guard is a cybersecurity platform that continuously monitors and protects your network and infrastructure. It offers real-time threat protection, ransomware resilience assessments, risk management, and incident response plans tailored to your industry and organization.
Why is the HUB Guard Needed?
Traditional cyber measures often only scratch the surface. They either target protection, compliance, or risk mitigation in isolation, often leading to overlooked vulnerabilities. For example, a robust firewall might protect against external threats, but what about compliance lapses within the organization or potential financial risks resulting from breaches? HUB Guard's unified solution stands out in this regard. By offering a 360-degree approach encompassing cybersecurity, cyber compliance, and cyber risk management, it ensures no stone is left unturned.
HUB Guard's Functional Breakdown
The strength of HUB Guard lies not just in its offerings but also in its functionality. Automated assessments mean that the organization's cyber risk posture is not a yearly or quarterly revelation but an ongoing narrative. Real-time probing and simulations ensure that the organization isn't just prepared for yesterday's threats but is ready for tomorrow's challenges. Furthermore, when breaches do occur, the system's instant incident response kicks in, ensuring minimal damage and maximum recovery.

Assessments
Objective: Continual understanding and improvement of the cyber risk landscape.
Features:Automated, periodic checks on cybersecurity controls.
Evidence-driven analysis enabling continuous improvement.
Holistic evaluation for targeted employee training.

Validation/Mitigation
Objective: Actively uncover, understand, and act on vulnerabilities.
Features:
Detailed cyber threat simulations, including real-time external probing.
Extensive cyber readiness testing procedures.

Incident Response
Objective: Ensure immediate, effective action during security breaches.
Features:
Real-time incident tracking mechanisms.
Comprehensive analysis tools for systemic and geographic impact evaluation.
HUB Guard Offers Several Unique Benefits:
Accurately identify, prevent and counter malicious acts
Provide a clear and actionable understanding of organizations security
Reduced costs via
all-inclusive & predetermined budget


Practical simulations
improve security and
build risk management
Thoroughly test against
real-world threats and
uncover vulnerabilities
Simplify the resilience
complexities and align
resources effectively
Download HUB Guard White Paper Today!
HUB Secure File Vault by industry
HUB Secure File Vault's versatility makes it an ideal solution for various industries struggling with data security challenges. Whether it's healthcare, finance, or any sector with stringent security and compliance demands, Secure File Vault is designed to elevate data protection to the highest standard. It is available in both on-premises and SaaS configurations, ensuring organizations have the flexibility to choose the deployment method that suits them best. Secure File Vault is the future of data security and compliance, offering unmatched protection in an ever-evolving threat landscape.